Labor has long had no realistic chance of retaining the Legislative Council seat of Hobart, but the magnitude of their latest defeat still takes some getting used to. In historically their second-strongest LegCo seat, one which they've held for eighteen years and 61 of the past 79, the party polled so badly that it's been beaten into third, not only on primaries but after preferences too, by a Green opponent with an ordinary electoral record who doesn't even live in the electorate.
Perhaps the par score of 25 points for Labor that I set in my preview of this election was putting the bar a few points too high! Compared to far-off 2006, the party was facing the electoral perfect storm of an unfriendly (but elegant) redistribution, a major swing at state level, the loss of the personal vote of an incumbent, and a challenger who even that incumbent at his peak may well have lost to. From a primary vote of 43 points one could deduct five for the first factor, ten for the second, three for the third and the Valentine factor could well account for the rest, or perhaps then some. But even that ignores two points. Firstly, the redistribution aside, the remaining three factors are not independent of each other. The swings that might be produced by any one in isolation can't just be added together, because you might be counting the same departing voter three times in the process. Secondly, parties are supposed to have some kind of core vote that makes it harder to make inroads the bigger the swing against them gets, but to interpret this result as acceptable for Labor is to argue that there is hardly any Labor core in this electorate, and that you could throw in more swing factors and knock the Labor vote even lower.
So even if a result as miserable as 19% was to be expected in the circumstances, it says some quite unflattering things about the party's current standing in the electorate, at least when it comes to trying to compete with prominent indies for LegCo seats. To plead that it was always thus is nonsense; it was certainly not so when Doug Parkinson took on and beat an independent incumbent, a previous independent member and the Greens to win the seat in 1994, which was not such a rosy time for the party in state politics in general.
Arguments that this is such a dreadful result for Labor can therefore be countered, but in no way can it be spun as a good one. The benefit Labor has gained is that of trying a new candidate and raising his profile for potential runs in the future, and maybe learning a few lessons in the process. For instance, it's debatable whether Dean Winter's attacks on Rob Valentine as another ex-mayor retirement-seeker during the campaign harmed his vote, but they surely didn't help it, and may have even cancelled out any benefit gained from the energy level of Dean Winter's campaign. Overall, I think the poor Labor result is mainly explained by the four factors mentioned above, plus still further erosion in general support for the party since the 2010 state election. Another conclusion that might be drawn is that there is not that much support for Winter's platform of greatly increasing development on Mt Wellington.
The Greens' result was unremarkable, but it was not as bad as Labor's. The party has finished second in LegCo seats often enough before (and not just when there were only two candidates) but this is the first time they have beaten an endorsed Labor candidate, either on primaries or preferences. They beat an endorsed Liberal in the same seat in 2000. Generally, the Green vote has not declined too badly. Their primary vote of 22.5 points is down 3.8 points on the primary obtained by Marrette Corby in 2006, but taking the redistribution into account, the primary swing against the Greens is about 8 points. In two-candidate preferred terms Ann's result against Valentine is almost exactly identical to Corby's against Parkinson, which means about a 4% 2CP swing against the Greens taking the redistribution into account. A broadly-based independent (especially that one) seems a more dangerous 2CP opponent for the Greens than Labor on paper, so the comparison with 2006 at first sounds acceptable, or even rather good, for them. The first fly in that ointment is that the party's standing in 2006 was not as strong as, say, 2010, so to use 2006 as a baseline is to write off the state-level gains made since that time (and fair enough too, since they've probably already been lost).
The second is that the Greens, however it occurred (which has yet to be clearly established), gained an unfair advantage through the publication of an advertisement for their candidate on polling day, although it is stated on p. 19 of the "Information for Candidates" handbook that this is not permitted. Although Bob Brown has already attempted to take the blame for this apparent bungle, it is not for me to speculate on whether an offence has been committed, if so by whom, and on what action should be taken if one has. My comment is that an unfair advantage existed irrespective of the legal situation and how it arose.
The margin between second and third is currently running at only 2.4 points after preferences. It is not necessarily likely that being the only party to advertise in the Mercury on polling day would have made that big a difference, but it isn't impossible either. If the margin between first and second were that small and the winner had obtained the same advantage, a court of disputed return would probably order a by-election. There is no such provision for disqualifying candidates from second place, so this little piece of Labor/Green LegCo history needs to be remembered with a little question mark.
Rob Valentine's victory was a rather emphatic one, with nearly as many votes after preferences as Labor and the Greens combined. It's true that some expected Valentine to poll well over 40%, but my preview pointed out why this might not be realistic. In the end, his primary vote was much the same as his traditional aldermanic primary vote. The true scale of support for the former Lord Mayor became clearest after the exclusion of the three minor candidates, whose preferences went 55% to Valentine compared with only 22% and 18% to Winter and Ann respectively, and 5% to exhaust.
Valentine did not appear publicly to be doing much campaigning before the campaign period proper, in contrast to Sugden and Winter who had been attempting to build profile for months. There seems to be a pattern here of late – Rosemary Armitage defeated Sam McQuestin who had been active well before the polling period, and Sue Hickey bolted onto Hobart City Council despite only deciding to stand just before the election. Voters seem to be most easily persuaded while their minds are focused on the election, and don't "lock in" their votes just because someone is making lots of noises six months out. Winter's attacks on his opponent's activity level were only going to work if Valentine spent the whole campaign asleep.
While the Valentine campaign was neither long-running nor especially prominent, it didn't need to be. It did also display the odd departure from the usual LegCo routines of signs, brochure, doorknocking and making lots of noise about irrelevant local council issues. One seemingly left-field move that I suspect was quite effective was Valentine's call to support the hemp industry. With a few comments on an issue that has relatively little public prominence, Valentine may have strengthened the following perceptions: (a) that he was thinking about state political issues including outside the electorate, and not just about becoming another LegCo "super mayor" (b) that he was still willing to take political risks and (c) that the long years of mayoral balancing act attempts had not taken him away from progressive considerations. I am not sure that Valentine will actually end up occupying the same centre role in the LegCo as he eventually did on Hobart City Council. No longer bound by the pragmatic constraints of the mayoralty, he could end up feeling freer to speak out on issues, and perhaps joining Kerry Finch as something of an Upper House lefty. Certainly his comments on the IGA already point away from the stance of the majority of the Council – no real surprises there.
James Sugden's result was fairly good, in part due to many Liberals unofficially adopting him as their preferred candidate – probably because the more socially conservative Hiscutt, who polled poorly, wasn't up to scratch. I thought John Forster acquitted himself well in the debates but again just lacked the profile, party connections or other launching pad to obtain any serious share of the vote.
On a booth by booth basis, Valentine topped every booth on primaries except for Cascades and West Hobart South, both of which were topped by the Greens and are the conventionally highest Green-voting booths in the electorate. The highest Valentine vote at a booth (41.1%) was in his home booth of New Town and the highest swing against Labor (a whopping 28.4%) was at the former member Doug Parkinson's home booth of Mt Stuart. With Lenah Valley adjacent to both of these it is no surprise that the north of the electorate generally featured both high Valentine votes and high swings against Labor.
The Valentine vote correlated with the swing against Labor and the total swing against independent candidates other than himself. It did not, however, correlate with the swing against the Greens (if anything, the reverse, with the biggest three swings against the Greens occurring in booths with fairly low Valentine votes). It seems that some of the primary swing from the Greens actually went to Sugden, and that with that taken into account, the swing from the Greens to Valentine on primaries was probably about five points (as expected based on competition between them at Council elections). Normally this Green-Valentine swing might have come more strongly from the strong Green booths, but because Valentine was strongest in parts of the electorates where the Greens are naturally weak, it ended up more or less randomly scattered.
A few polling booths behaved strangely. One of these was North Hobart, where for whatever reason the swing against the Greens exceeded the swing against Labor (the second highest and by far the lowest swings against each party respectively). Another was Battery Point West (formerly Albuera booth) where the Valentine vote was much higher than anywhere else in the south of the electorate, and the Sugden vote was also quite high. I have no explanation for the former, but the Battery Point West booth has form as a "post-party" booth; it was one of the few that Andrew Wilkie topped on primaries in the last federal election. Lastly, it is often said that postals benefit the sitting member, which should mean they swing against a party when its incumbent doesn't recontest. Sure enough, the swing against Labor on postals is currently exceeding that in any booth (even taking the redistribution into account) and the Valentine vote on postals is higher than the Valentine vote at any booth. Effectively, Valentine was the sitting member even before he won the seat.
Reaction has mainly centred on Labor's performance, and how bad it was or wasn't. Will Hodgman wasted no time getting stuck into Labor for letting their vote crash from 43 to 19. Given that only about five points of that was caused by the redistribution, Labor's excuses on that score in response fell flat. After all, of course you can compare results where boundaries are redrawn – provided that you make due allowance for the changes. Labor did, however, have a point in observing that the Liberals had failed to put a candidate forward themselves. Most likely had the Liberals done so, their candidate too could have been scrapping for second and third a long way behind Valentine.
Premier Giddings (and/or her advisors) came up with the odd defence that "Compared to the 2010 State Election, Labor saw a swing against it of about 8 per cent in the seat of Hobart, far less than the halving of our vote that some are suggesting". But 2010 was an already depleted baseline, since the party had already lost about ten points at Lower House level in the electorate between 2006 and 2010, so this claim did not refute claims about the very drastic nature of differences over six years of decline. Competing with Labor's attempts at damage control despite having far less need to engage in it, Penelope Ann claimed she had "managed to hold the Green vote [..] and maybe even build on it,", neither of which in fact occurred on primaries at any booth in the electorate, nor on 2CP once the redistribution was taken into account.
Rob Valentine has hailed the result as a vote of confidence in Independent candidates, which it may well be (there is nothing in it to give Andrew Wilkie reason to be frightened, nor is there much evidence that only Valentine could have won this seat as an independent), but don't expect a flood of them to replicate it in the next Tasmanian lower house elections.
There is not so much to say about the middle-of-the-road result in Western Tiers. Pro-forestry bipartisan incumbent Greg Hall recorded what is currently a 73:27 margin against his sole challenger, the forestry-critical independent John Hawkins. This was an 8.6 point swing against his very impressive result in 2006 against the Greens' Karen Cassidy, but I doubt he'll lose any sleep over it. The swing in my view can be explained largely by his opponent being an independent rather than an endorsed Green, and by the higher profile of his opponent in the electorate. Hall topped every booth in the electorate, with the highest votes for Hawkins being 38.4 at Wilmot, 35.9 at out-of-electorate voting in Launceston (though curiously this was the only booth that recorded a swing to Hall), 34.3 at his home booth Chudleigh and 33.8 at Claude Road. These booths where Hall failed to break 70 are all among the few booths where he didn't break 80 last time, and conversely the booths where Hall got over 80% this time (Agfest, Bishopsbourne, Elizabeth Town, Hagley and his best booth Sassafras) were all booths where he did very well last time. With the exception of Elizabeth Town (which is Hall's home booth) the booths that were best for Hall are bad Green booths at lower house level, and the booths that were good for Hawkins (and Cassidy) are strong Green booths at lower house level.
The vote for Hawkins seems to have therefore been primarily a beefed-up version of the Greens vote, but it is notable that the swings against Hall tended to be large in large-town booths (those with >500 voters) where he had generally polled at or above his electorate average last time. They were not necessarily large in small areas with already large Green votes and indeed at Claude Road there was no swing at all. Notable exceptions to the pattern –some are inevitable in a seat with so many tiny booths – included Deloraine (large booth with small swing, but with lower vote for Hall than other large booths last time) and Wesley Vale and Whitemore (small booths with large swings.) Mole Creek was another small booth with a large swing, but one adjacent to Hawkins' home booth. So it seems that in booths with a long history of anti-forestry sentiment, the anti-Hall vote was fairly close to maxing out for now, but that the big town booths in the electorate are centres of a voting pattern in which the voter is willing to vote for an independent pushing concerns about forestry or LegCo governance, but not for a Green pushing the same concerns. Either that, or receptiveness to some of those concerns has increased somewhat in those areas.
Finally, comments from Labor sources about the defeat in Hobart have in many cases focused on the turnout. The Electoral Office has even been mailing electors cards to remind them the election is on but still many people fail to vote in time – and in many cases it's probably through disorganisation (at least four potential voters were turned away late at the booth I was observing). This columnist, as a matter of basic liberty, does not support compulsory voting at any level of government, but those who do might reflect on whether a system that allows voters to purchase the right to not vote for as little as $20 (assuming your excuse is not accepted) is all that compulsory anyway. Beyond that there is the age-old question of Legislative Council reform to remove the staggered nature of the elections and increase the chance of them getting more media coverage. Both received very little this time around. The problem, as always, is the following vicious cycle. The Legislative Council will not reform itself until enough MLCs who strongly support reform are elected, but that cannot happen until LegCo reform becomes a major election issue in these elections, and that in turn is very unlikely while they continue to be so low profile. It rather looks like the difficulties reforming the Upper House are self-perpetuating.
However, this is perhaps Labor's fault. In their glory days the party formally held five of the fifteen seats, and informally held a sixth. Probably only two votes shy of the power to radically reform the Upper House, Labor missed the opportunity to at least give it a big enough shake to ensure that those who had obstructed reform would be accountable for so doing at their next elections. It will be a very long time indeed before the party again threatens to hold a majority in the Upper House, so it will have plenty of time to reflect on what might have been.
Next year's menu includes Montgomery (held by three-term incumbent Sue Smith), Nelson (held by three-term incumbent Jim Wilkinson) and Pembroke (held by first-term by-election winner, the Liberals' Vanessa Goodwin.) The outlook for competitive contests in 2013 is a bleak one, unless of course someone retires.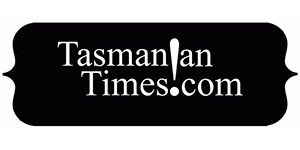 Author Credits: [show_post_categories parent="no" parentcategory="writers" show = "category" hyperlink="yes"]