You may have seen Giovanni Garzoni's portraits of delicious food, fruit and vegetables without knowing anything about this exceptional woman. Quite remarkable for the time, Govannia was a Baroque artist noted for her unusual still life subject matter and also for the fact she was a woman in the world of art mostly populated by men. Carzoni's portraits adorn the covers of Stephanie Alexander's cooking books. One could draw parallels in the lives of the two women. Stephanie too is an exceptional woman, taking on the world of restaurants in the role of chef while raising two young daughters. Yet Stephanie's creativity has flourished as a cooking genius and as a gifted writer with the launch of her autobiography 'A Cooks Life'.
I had the pleasure of meeting Stephanie when she was in Hobart to promote her book.
In the book there is also a photo of Stephanie attired as Alexander the Great and perhaps that is the perfect image that encapsulates Stephanie.
The title 'A Cooks Life' is humble because here is more than a reflection on cooking, but as well, on a life packed with excitement, adventure, romance, sadness, achievements and more and Ms Alexander is a pretty talented writer as well! Through it all there is the influence of Stephanie's parents, her mother deeply creative in the arts and her dad a lover of books to the extent he even started his own library! Both parents exerted a strong influence on Stephanie.
As for the sadness in the story Stephanie included it because she wants people to know that you can come back from disappointments.
Stephanie studied fine arts at university and eventually became a librarian following in her father's footsteps. Her background in librarianship is possibly the reason why she has a keen interest in information and it's organisation and in her breakthrough book 'The Cooks Companion' which became renowned for its unique organised alphabetical listing of ingredients.
When her first daughter was born Stephanie was juggling the responsibility of running 'The Jamaican Tea House' with her husband Monty. The skills learned here of working under pressure would serve her well in her demanding career as chef.
Stephanie believes each chef is a creation of his own background but there will also be the bits and pieces he picks up along the way that, like picking up a pinch of salt or spice, will flavour his original recipe and make it unique. Stephanie talks about her own experiments with coriander and lemon-grass.
From a desire to teach children about cooking and how to be involved in the preparation of food right from the planting and growing stage, Stephanie came up with the fantastic idea of garden cooking schools where students could grow their own produce. Unique and original the schools are all primary ones. Here in Tasmania there are 8 model schools including in Hobart, Moonah Primary, Snug Primary and St James College.
In Burnie there is Montello Primary School, Romaine Park Primary School, in George town the participating school in Port Dalrymple Primary School and in Launceston,Summerdale Primary school and there is also Flinders Island District School.
Stephanie points to an example of the obvious delight of cooking Risotto and Sushi and demonstrating to students that rice can be prepared in a variety of ways and that using different ingredients and indeed that being different is not something to be afraid of.
Stephanie says life is not beer and skittles and hopes the book will show people that although there are down patches in most people's lives but you can get through them. Perhaps an example of the non beer and skittles could be the lasting injuries from life in the kitchen such as a finger or thumb abnormality from preparing ducks for cooking!
Stephanie Alexander can be summed up in her answer to my question of what dish best describes her…her favourite dish is home grown fresh salad with olive oil. The vision of a crisp fresh healthy salad grown here in Australia is what we might say about Stephanie herself, home-grown fresh and healthy as the olive oil in her salad and with stories that are flavoursome.
At the end of the interview Stephanie remarks it has never rained when she has visited Tasmania and it would seem her magic touch in the kitchen and in the garden and getting children involved in the growing process also extends to some magic in keeping the rain at bay!
Stephanie's book 'A Cooks Life' is out now.
Paula Xiberras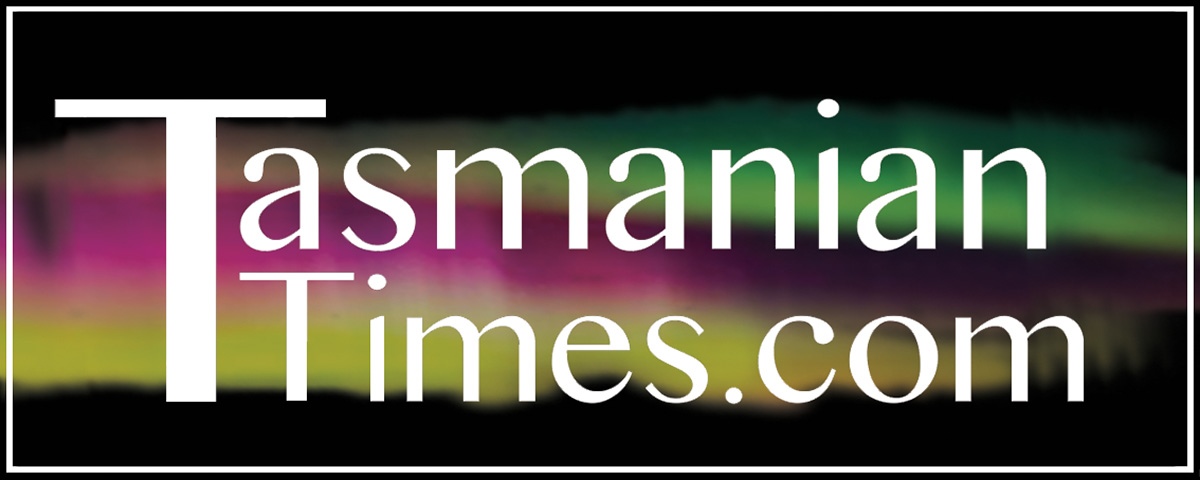 Author Credits: [show_post_categories parent="no" parentcategory="writers" show = "category" hyperlink="yes"]