We've galloped into a new year, and with it we're seeing a new surge of high-rise building development for Hobart City. But if this is a plus then there's also a minus, for accompanying these projects is a resurgence of concern over protecting our built heritage – and that doesn't seem to be happening.
Consider these two sides of the coin, with the following as one illustration (but there are certainly others) of the first point:
On January 22, the Mercury reported the start of demolition to make way for king developer Ali Sultan's $45 million retail and office complex on the corner of Liverpool and Argyle Streets (the building to come complete with an underground Woolworths supermarket). The article featured a photo of a beaming Lord Mayor with Ali Sultan, a pile of rubble behind them.
On the other side of the coin was the Mercury's report of last month headlined "Crumbling heritage", following the partial collapse of an upper brick facade on Elizabeth House, near the corner of Elizabeth and Melville Streets. It dropped some half a tonne of debris on an awning over the footpath – fortunate indeed it was at 2am, with nobody underneath.
No surprise then that the incident sparked public safety fears, Architecture Tasmania manager and Australian Institute of Architects representative Michael Cooper saying many old Hobart buildings are crumbling, especially at upper levels, and that a lack of compulsory inspection laws means that probably many haven't been examined for 50 to 60 years.
That's a worry in a city with so many attractive old buildings, including those heritage structures that have provided such an appealing setting for this city as it grew from colonial days.
Additionally worrying was Michael Cooper's comment that when it came to inspections these were usually only done when buildings were sold to new owners or when extensive renovations were planned.
It gets back to the essential question: how much do we value our built heritage? Answer: not nearly as much as we should.
There's incredible history within the walls of these buildings – Macquarie House behind 151 Macquarie Street having rich evidence of this.
Such history draws visitors, and on this I'm reminded of profound sentiments expressed in Mercury editorials during 2008. One that September, on the tourism theme, said that while our environment was an obvious asset, visitors were also attracted by Tasmania's history and its array of heritage buildings:
"Irreplaceable buildings are still threatened by inappropriate development, a lack of appreciation of what could be lost and the absence of a reliable source of funding for conservation. Federal, state and local governments must come up with a solution or some of Australia's oldest and most significant buildings could be degraded beyond repair."
Earlier, in March, when there was the proposal for a state lottery to fund conservation of historic places (an idea that came in the time of then premier Paul Lennon and disappeared in the time of now Premier David Bartlett), the Mercury noted Tasmania had about a third of the nation's significant colonial buildings – and more than 5,500 structures on the Heritage Register:
"The pressing need for some form of fund-raising has been highlighted by the case of Holy Trinity Church, one of Hobart's most prominent landmarks, which the Anglican Church has deconsecrated and wants to sell. It says it cannot justify the expense of a multi-million dollar restoration and has made it clear that its priority is to work on St David's Cathedral.
"Tasmania has many beautiful but high-maintenance country and inner-city churches left stranded by shifting populations, but the problem goes far beyond that. There are hundreds of listed houses in private hands as well as government-owned buildings of historical value, some of which are for sale."
The Anglican Church did sell Holy Trinity, for just $50,000 to the Greek Orthodox faith, and the public is still waiting to hear if, and when there will be a restoration of the sandstone exterior. By the way, Holy Trinity, early in its development, was envisaged as a prospective cathedral. St David's has garnered much money for its spruce-up, thanks mainly to money from the Federal Government, the State Government, and the Hobart City Council.
But back to that burst of new development projects. In case it be thought I'm somebody opposed to such work, I'm not – I just find some of such bland, non-inspirational appearance. There's that hackneyed mantra of "you can't stand in the way of progress". But you also have to ask – at what cost to what we already have as our rich established legacy?
A last note: I've yet to see conservation of our built heritage emerge as an issue for the March state elections, looming ever closer.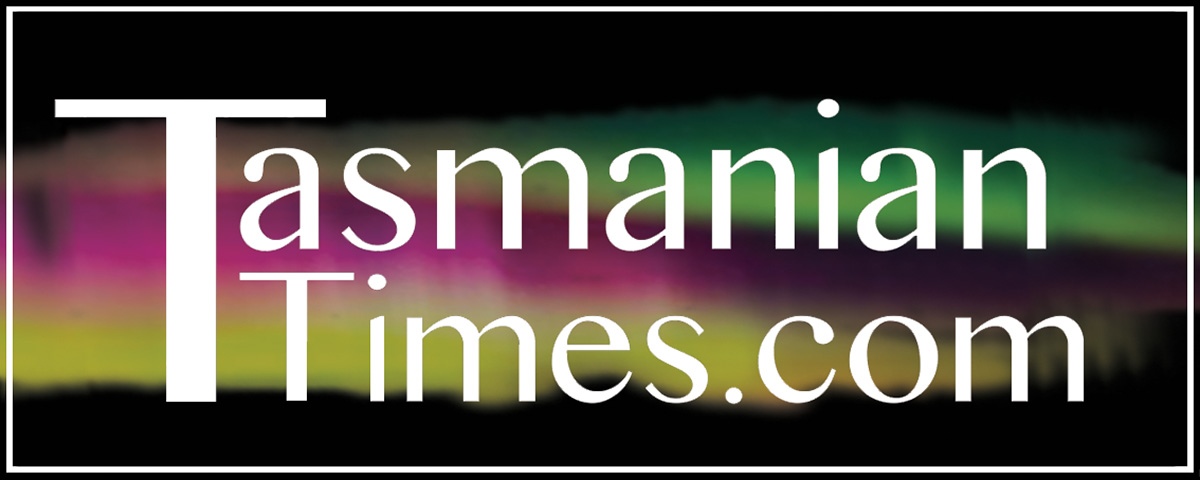 Author Credits: [show_post_categories parent="no" parentcategory="writers" show = "category" hyperlink="yes"]