Women's sports world wide have been affected by new policies and guidelines which allow biological males who transgender, enter female-only competitive fields without rigorous analysis of the psychological and physical impact on female competitors.
At the heart of the conflict lays the legal recognition of "gender identity" as a biological sex. Female participation guidelines refer to females as a biological category, but diversity policies refer to male people who transgender as "legally female".
In 2016 the International Olympic Committee has announced a significant relaxation of rules of entry for transgender athletes.
Trans women must declare their gender legally and their status can't be changed for a minimum of four years after the competition. They must also suppress their testosterone to a level of 10nmol/L for 12 months.
Or though these are designed to be guidelines only, they are expected to be followed by international sporting federations involved in the Olympic competition.
While the IOC focuses its criterion on measuring the testosterone level, it completely overlooks the biological differences. In turn harming biological women like an Indian sprinter Dutee Chand who has naturally high testosterone levels. Chand was humiliated and asked for an ultrasound to "verify her gender"!
Since the relaxation of the rules several top women's competitions have been affected by allowing trans identified males to compete in female sports:
In February 2019, two trans athletes (who were born male and identify as female) took first and second place at the Connecticut state high school track championship.
In 2018, before the USA Powerlifting changed their rules, JayCee Cooper, a trans powerlifter, set records in women's bench press after only having powerlifted for a year.
In 2018, trans cyclist, Rachel McKinnon, took first among the women at the UCI Masters Track Cycling World Championship.
She tweeted in a reply to the question of 'Why do you race with women?'
'1. I am a woman. 2. Every single piece of identification I have, including birth certificate, says 'F' on it. 3. We are required, by the rules of sport, to compete with the gender on our identification. 4. I am a woman. That's why'.
 McKinnon also tweeted that, 'No one is "Born a man." We are all born babies. The language of "born a man" helps contribute to harmful myths and false stereotypes.'
In March 2017, Laurel Hubbard, trans athlete won an international weightlifting title for New Zealand. Hubbard, 39 competed previously in a male category and begun transitioning in mid-30's.
Garry Marshall, president of Olympic Weightlifting NZ acknowledged the issue of language:
"We have to follow the policy of the International Olympic Committee and the International Weightlifting Federation," They do not acknowledge in any way the gender identity of an athlete other than male or female; they're not described as transgender."
In 2014, a Mixed Martial Arts transgender competitor Fallon Fox won a combat against Tamikka Brents. Brents sustained a concussion and a broken eye socket. In a post-fight interview she said: "I've never felt so overpowered ever in my life, and I am an abnormally strong female in my own right."
In Australia, the AFL has rejected transgender Hannah Mauncey's application for draft in 2017, stating:
"The AFL says it based its decision on the Victorian Equal Opportunity Act, which states that athletes can be discriminated against based on their sex or gender "if strength, stamina or physique is relevant".
AFL's Gender Diversity Policy was reported as an "apprehensive work in progress" due to its cautious approach and consideration for female competitors.
Women's Valleyball Australia however thought that it was ok for Mouncey to play in their national women's team, even though Mouncey played 22 games with the Australian Men's national team before identifying as a woman in 2016.
Several athletes expressed their objections against transgender athletes in women's sports publicly:
Former Brazilian gold-medal volley baller Ana Paula Henkel said about two transgender athletes in her sport: "They shouldn't be allowed to compete with women. It is not a matter of prejudice, it is physiology."
Cyclist Jennifer Wagner who came third to transgender athlete Rachel McKinnon in the UCI Masters track cycling event spoke out on Twitter: "Definitely not fair", before being called transphobic by McKinnon and having to withdraw her comment under public pressure.
Martina Navratilova's essay came out for Sunday Times on the 17th of February 2019, expressing a view that biological men should not be allowed in women's sports and that they have a significant advantage and she considers them "cheats". For this she faced barrage of criticism and personal insults and was then expelled from an advisory board for Athlete Ally, an LGBTQ advocacy group.
She has commented publicly again on 3rd of March, saying:
''Needless to say, I have always and will always be a champion of democracy, equal rights, human rights and full protection under the law for everyone.
"When I talk about sports and rules that must be fair, I am not trying to exclude trans people from living a full, healthy life.
"And I am certainly not advocating violence against trans people, as has been suggested. All I am trying to do is to make sure girls and women who were born female are competing on as level a playing field as possible within their sport."
Several other retired sports people came out in support of Martina's statement: marathon runner Paula Radcliff, middle distance runner Kelly Holmes and former British swimmer Sharron Davis.
Locally, sporting clubs will possibly be placed in a difficult position to interpret the guidelines and balance the competing rights of females and trans people.
I will share a quote from a letter by a Hobart soccer coach which was submitted to the Members of the Legislative Council:
"The proposed changes to birth certificates will allow self-identification of sex and will over time deny young girls a fair competition, as it will open women's sports to male participation.
Regardless of therapies, males have great advantage in sports not just in terms of physical but also in terms of skill development. Young boys are given opportunities to develop skills for a given sport from 6-9 years old, while girls are in most cases are not given the same opportunity until 13-14. This difference at an early age, makes a massive difference later on."
What are the alternatives?
UK advocacy group Fair Play For Women suggests making the male category open to both transmen and transwomen.
I suggest stopping the conflation of sex and gender. Biological female and legal females are not one and the same. Don't gloss over the differences! What we need is a greater acceptance for non-stereotypical presentation for males and females.
Imagine gender non-conforming males who identify and present themselves as "feminine" be socially accepted in male sports, due to them being biological males, without going through hormone therapies and surgeries.
Imagine gender non-conforming females who identify and present themselves as "masculine", compete in female only sports without put downs or humiliating "sex testing", based on the fact that they are biological females.
Imagine less stereotyping of men and women, less objectification and sexualisation of girls and women, many of whom are battling body image issues and sexual harassment.
Allowing males in women's sports is discriminatory to women. Glossing over the biological differences sets dangerous precedents of depraving women of the same opportunities as men and fair playing field in sport.
Alternative policies need to include women in the decision making process.
Resources and References:
International Policies:
https://www.usapowerlifting.com/transgender-participation-policy/
https://www.transathlete.com/policies-by-organization
https://cyclingtips.com/2017/07/cycling-australia-introdcues-new-transgender-athlete-policy/
https://fairplayforwomen.com/sport_policy/
National Policies:
https://s.afl.com.au/staticfile/AFL%20Tenant/AFL/Files/Gender%20Diversity%20Policy.pdf
Media:
Wikipedia: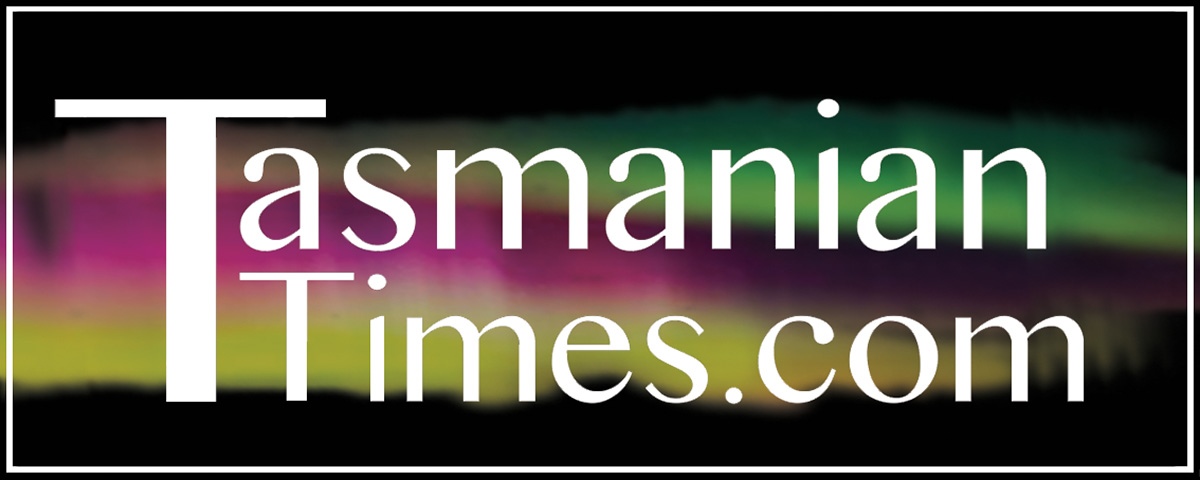 Author Credits: [show_post_categories parent="no" parentcategory="writers" show = "category" hyperlink="yes"]