Antony Funnell, ABC Media Report
Nick Davies: Just to explain one thing though, I haven't written about the downmarket tabloid newspapers, because I just don't think it's interesting to tell people that you can't rely on them, everybody already knows that. On the high end of the market, I got these specialist researchers from the University of Cardiff in Wales, to analyse more than 2,000 home news stories, stories about the UK that had been produced by the best newspapers in the country. And one of the things I asked them to do was to find out where the raw material in these stories had come from. And basically, the bottom line was that 80% of these stories, 80%, were composed wholly, mainly or partially of second-hand material, great chunks of which came from the public relations industry. So if we run that stuff straight into our newspapers, what we're doing is no longer telling people the truth as we see it, but we're serving the political or commercial interests of these PR outlets. It's scary.

Journalists and their information
A closer look at journalists and the information they gather… where they get it… who tries to stop them getting it… and how some can be shaped by what they see and experience. First up an interview with the Guardian's Nick Davies, who has a new book called 'Flat Earth News'.
Transcript
This transcript was typed from a recording of the program. The ABC cannot guarantee its complete accuracy because of the possibility of mishearing and occasional difficulty in identifying speakers.
Antony Funnell: Today, we take a bit of a closer look at journalists and the information they gather; where they get it; who tries to stop them getting it; and how some can be shaped by what they see and experience.
First up, let's start in the UK with multi-award-winning Guardian journalist, Nick Davies.
Nick is the author of a new book called 'Flat Earth News'. And while there's been no mention of it yet in Australia, in Britain it's caused a sensation in journalistic circles.
Basically, Nick's book takes a critical look at the practice of journalism at several of the UK's leading and most respected newspapers. And the news isn't good. His findings are a scathing indictment not just of the British media, but of modern journalism in general.
Nick Davies: The trigger for the book, though not the subject, was the notorious weapons of mass destruction in Iraq, and what irritated me was that as it became clear that the weapons didn't exist, the media debated that as though it was a problem simply of intelligence agencies and government, whereas clearly there was a third player in the problem which was ourselves, that almost with exception, all around the planet, we misinformed people as to the existence of those weapons. And so it's irritating that we didn't even start to look at what we've done wrong, but also if you do start to look, what on earth is the explanation for that? Why would we screw up so badly on such a huge story?
Antony Funnell: You're quite frank about how badly you believe the media is serving the public in Britain, aren't you, particularly the high-end newspapers, which you commissioned a survey into, into the way in which they put together their stories. Could you tell us about that survey and what it found?
Nick Davies: Just to explain one thing though, I haven't written about the downmarket tabloid newspapers, because I just don't think it's interesting to tell people that you can't rely on them, everybody already knows that. On the high end of the market, I got these specialist researchers from the University of Cardiff in Wales, to analyse more than 2,000 home news stories, stories about the UK that had been produced by the best newspapers in the country. And one of the things I asked them to do was to find out where the raw material in these stories had come from. And basically, the bottom line was that 80% of these stories, 80%, were composed wholly, mainly or partially of second-hand material, great chunks of which came from the public relations industry. So if we run that stuff straight into our newspapers, what we're doing is no longer telling people the truth as we see it, but we're serving the political or commercial interests of these PR outlets. It's scary.
Antony Funnell: Now one of the criticisms that's been made of your book, your critics say it's quite a subjective thing, I mean how do you determine how much of a story is actually original content, what do you say to that?
Nick Davies: I've been a journalist 31 years, I know masses of people in the industry; many of us recognise the reality that we sit there, recycling press releases. We all know we do it. But I wasn't prepared to rely on anecdotal evidence, so I raised a lot of money from a charitable foundation to hire these researchers. And when it comes down to it, what I did also was I got the assistance of the news desk of the paper for which I work most frequently, The Guardian, to help these researchers capture all of the incoming material into the news desk. So all of the press releases and other press material, all of the agency wire copy that was flowing in, those researchers got hold of, so that they could follow the trail from the incoming material, this second-hand material, into the story. And then where they couldn't be clear, they then spoke to the reporters who'd written the story, and said, 'Can you help us, off the record, how did you put that story together?'
Antony Funnell: And do you hold the PR industry at fault as well as journalists, or do you see journalists as being chiefly at fault, because no-one's twisting their arm to run what the PR people put out, are they?
Nick Davies: Well it isn't individual journalists who are at fault, it's the structures within which we work. If you put a decent, hard-working, honest journalist in a news room and then say, 'I'm not going to give you the time to do your job properly, you're going to have to turn over six or seven stories in a working day', then he or she can't get out of the office and make contacts and find stories and check facts, all the things which we're supposed to do. We have no option but to recycle this second-hand material. And it's not the PR industry who's to blame, on the whole the PR industry isn't dishonest, but on the whole what they're doing is selecting the truth that helps them out. So if you imagined that you're the head press officer in the local police service, and you come into work in the morning, and there on the log there's a story about a senior police officer who was so drunk on duty, he had to be suspended and sent home. And there's a second story about a police officer who rescued a baby from a burning building. Now which story are you going to put out if you're the press officer for that police service? You're going to put out the burning building story with the police officer hero. And the story's true. But if journalists are stuck to their keyboards in the way that I'm describing and not getting out and meeting police officers and finding out what's going on, they'll think that's the truth, the whole truth and nothing but the truth about that police service. And it isn't.
Antony Funnell: And is the major reason for what you're talking, what you've exposed, I suppose in a way, is it simply that journalists are overworked, that there are in most news rooms, not all, most news rooms, fewer journalists being expected to cover more stories?
Nick Davies: It's because in the background, ownership of newspapers on the whole has moved from the old family firms that were run by some pretty crap people, like William Randolph Hearst in the States, or Lord Beaverbrook, you know, propagandists. It's moved from those into the hands of big corporations, and they understandably enough want to make money. So they slowly cut our staff and they've increased our outputs, all the newspapers have masses of supplements and broadcasting goes 24 hours around the clock, and again, my specialist researchers from Cardiff University did a lot of number crunching about this, and as a crude underlying trend, they're saying in British national newspapers, reporters are filling three times as much space as they used to 20 years ago. So story by story, they only have a third of the time, yet when you follow that through into particular stories like the weapons of mass destruction where almost everything we told you was wrong, most of the scandal around Bill Clinton, what we told you was wrong, the millennium bug, do you remember that? We got almost all of that wrong, all around the planet. And then the little stories that just flow through the newspapers, they're just there for 24 hours and then fade away; so many of them are false, so many of them are distorted. It's really quite scary.
Antony Funnell: And look, I have to ask you about your criticism, your direct criticism of The Observer newspaper in the UK, just tell us your central argument in relation to The Observer's coverage of the Iraq war, because your criticism of the way it covered the war has really hit a nerve, hasn't it, in the British newspaper industry?
Nick Davies: Oh yes, people are furious with me. Well actually some people are furious, the people who are furious are the ones who are on the receiving end of the story. Basically The Observer, a left-of-centre newspaper, ran a series of particularly high profile and aggressive stories which were false. They said, for example, that the attacks of September 2001 in New York and Washington were the work of the Iraqis.
You remember those anthrax letters that were sent out in the States three or four weeks after those attacks? That they were the work of the Iraqis, and so on, with other bigger and smaller stories. And what I did was, by doing a lot of work with Observer journalists, traced those falsehoods back to a strategy of manipulation that was going on by American and British intelligence agencies and also by Downing Street. And this ended up with the situation where the leading people in that newspaper were so misled as to the truth, that they themselves broke away from their normal beliefs and came out in support of the war, because they literally didn't know what they were talking about because they'd been so heavily manipulated in this way.
Antony Funnell: Of course those people that you've criticised in The Observer, they say that you focused too heavily on specific individuals in your criticism; what would your response be?
Nick Davies: Well on the whole in the book, I've avoided focusing on individuals. I've looked at the structures which make us make mistakes. But on that occasion there wasn't an option. One of the guys I focused on is somebody I've been a friend with for 25 years, and worked with, and he's been incredibly good. He rang me up a few days ago and said, 'Fair enough, what you say about me is accurate', and I salute his courage in saying that. But one or two of the others have got rather cross and there's been some whispering around the back doors of Fleet Street; I mean it's amazing to see how Fleet Street works because they can exert quite malicious falsehoods about a boy like me into their newspapers. And it will get run, it will get published. So I've had weird experiences, like last week I opened the paper and there was this big headline: 'Nick' (that's me) 'Nick is a Coward', and it's an amazing thing because newspapers are so flaky, they don't check, they didn't ring me up and say 'Look, these guys say you're a coward, is there any evidence for that?' They just run it.
Antony Funnell: But isn't that what you've been criticised for?
Nick Davies: How do you mean?
Antony Funnell: For making allegations and it's said by your critics that you haven't provided enough proof for the statements that you've made.
Nick Davies: Yes, but I'm not going to give an inch on this. So with The Observer chapter, I spoke to more than a dozen people working in that news room, checking and double-checking. As an example, one of them said 'Do you know what? While they were running all those false stories, our American correspondent was filing stories from a CIA source which showed that they no longer believed the Iraqis had these weapons of mass destruction. So I didn't just take that as a piece of gossip, I spent a long time working with people to get those unpublished stories, like because that story was unpublished, that's the point I made, out of the computer system, so that I actually had a copy of it, you see. So there was extensive checking, and where these reporters were involved in actually publishing false stories, I spoke to them at length, which was partly of course how I was able to trace them back to their origins. We go off and we dig around in the world of politics, sports, entertainment, finance, everybody else's world, but we don't really dig into our own. Now why is that right? How's that fair? And all I've done is to dig into the world of our own world, of the media, in the same way as we dig into other people's worlds. And I think it's the right thing to do.
Antony Funnell: Nick Davies, a journalist for The Guardian, and the author of 'Flat Earth News', which is published by the Random House Group.
All right, time to turn the blowtorch around now, and aim it not at the media, but at those who seek to restrain it.
Guests
Nick Davies
UK-based journalist and author of 'Flat Earth News'
Presenter
Antony Funnell
Producer
Andrew Davies
Radio National often provides links to external websites to complement program information. While producers have taken care with all selections, we can neither endorse nor take final responsibility for the content of those sites.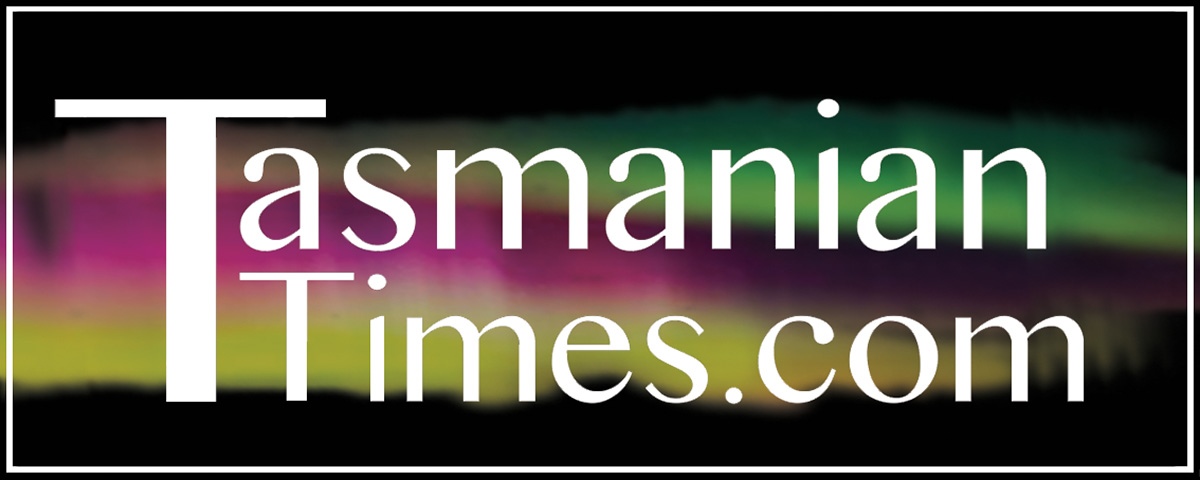 Author Credits: [show_post_categories parent="no" parentcategory="writers" show = "category" hyperlink="yes"]