THE era of inclusion and pluralism in Tasmanian public policy which began with the decriminalisation of homosexuality in 1997 and saw the state adopt groundbreaking anti-discrimination and relationship laws, came to a shuddering end on Wednesday with the announcement that the Government will criminalise brothels.
The Government's about-face on the issue — from being an advocate of a legal sex industry to suddenly pushing sex workers back into the shadows — is about more than conflict between Tasmania's two houses of parliament, or the understandable frustration felt by one of Tasmania's great reforming Attorneys-General, Judy Jackson.
It's about the sudden ascendancy of the religious right to political centre stage.
Liberal attempts to corral the religious right, and Labor attempts to appease it, have been one of the most important dynamics in national social policy for over two years.
It was the reason the Howard Government proposed, and the Latham Opposition agreed to, a ban same-sex marriage in the lead up to last year's federal election.
For the Liberals the situation is simple. They want to head off Family First by moving to the right on sexuality, in the same way they headed off One Nation by moving to the right on race.
This is why Peter Costello waves his hands in the air at Hillsong.
For Labor things are a bit more complex.
No-one is under the illusion that regular Pentecostal church-goers are likely to ever vote left-of-centre.
Blind faith in the official New Tasmania
But Labor strategists have fallen for the line that growing fundamentalist congregations in key marginal outer urban seats are influencing the views of working families (and possible Labor voters) through their schools and welfare agencies.
Hence the insistence by these strategists that no Labor policy be allowed to give the Pastors and the Preachers an opportunity to condemn the Party as weak, soft or godless.
Watching these developments as if they were taking place in another universe have been those Tasmanians with a blind faith in the official New Tasmania (that's the New Tasmania of letterheads, tourism ads and government benchmarks as opposed to the quieter but more durable New Tasmania of profoundly altered social attitudes).
But as much as it might be "another country", Tasmania can't escape national and global trends.
Middle-of-the-road Upper House members have been cajoled and brow-beaten by a noisy minority of religious constituents at least since the relationships debate in 2003, the major Lower House parties at least since sex industry reform was mooted.
More recently some very specific factors have focused the attention of party strategists on these constituents, giving them influence far out of proportion to their numbers.
These factors are:
• an up-coming state election
• the probability of a minority government after the election
• an apparent growth in highly disciplined fundamentalist and evangelical churches
• an electoral system that delivers representation to well-organised minorities
• the possibility that this system might deliver a deciding seat to Family First
• the need for the Liberals to pick up, and for Labor to retain, seats in Bass and Braddon where right wing churches are largest and where candidates like Michael Ferguson have succeeded by immersing themselves in these churches
Given all this, it was only a matter of time before the official New Tasmania fell before the theocon onslaught.
In fact, it's a wonder it has lasted as long as it has.
The really bad news is that the reversal on prostitution is only the beginning of what is likely to be a torrent of religion-influenced public policy.
Rolling back gay rights
When the Pastoriate has a victory it is incited rather than sated.
And there's no prize for guessing who it's really gunning for.
Earlier this year, when former WA Liberal leader, Colin Barnett (a friend of Tasmanian Liberal leader, Rene Hidding) wanted to emulate George Bush and John Howard's election victories, he decided rolling back gay rights was the route to Government.
He proposed blocking same-sex couple adoption, Family Court access, and IVF, and to increase the age of consent for gay sex.
He lost the election, but that won't stop Tasmanian Liberals considering a similar strategy here.
The fact that they had a conscience vote on decriminalisation and the Relationships Act puts our gay sex and gay adoption laws largely off-limits.
Less effectively quarantined are Tasmania's ground breaking anti-homophobia programs in schools.
While similar programs have been attacked by the Conservatives and abandoned by Labor in other states, it's my hope that in Tasmania they are too closely linked to the state's repudiation of gay-hate to become political footballs.
What this leaves is the Anti-discrimination Act, particularly the fact that the Act outlaws discrimination on the grounds of sexual orientation in churches and church-based schools and welfare agencies.
These world-class provisions have made life much happier and more productive for gay teachers and students in independent schools.
But they annoy religious conservatives who see them as setting a dangerous national and international precedent.
If Tasmania's Liberal MPs (or renegade MPs within that party) follow their counterparts across Australia and move to wedge Labor on gay rights, their chosen field of battle will probably be the Anti-discrimination Act.
An overdue five-year review of the Act would be the perfect platform from which to launch such a wedge.
Intense anti-gay campaign
The fact that Tasmania's Premier is a Catholic, that his Deputy is a lay preacher in the increasingly evangelical church of Bishop John Harrower, that their Government has already caved in to church pressure to allow religious schools to discriminate on the grounds of religion, and that the Pope is about to ramp up his already intense anti-gay campaign with a purge of gay priests, will only make an anti-discrimination wedge more attractive.
Of course there are ways to protect the monuments of the New Tasmania from erosion.
As I've noted, Tasmanians are genuinely more tolerant of sexual diversity than they were ten years ago.
This tolerance can be galvanised in support of equality for all.
It's also possible to appeal directly to the better sentiments of people who profess strong religious beliefs.
Being an evangelical Christian doesn't mean you have to hate or pity gay people, or deny us any of the opportunities other people enjoy.
In terms of legislation, it's possible to "heat shield" existing reforms by promoting debate on reforms yet to come.
Take same-sex marriage.
I am a supporter of this reform and believe it is important in and of itself.
But I can also see the strategic value of a debate on marriage equality.
Such a debate would both divert the attention of theocons from reforms that have already been achieved and provide the issue itself with much needed public exposure.
If the Pastors and the Preachers need something to get angry about, it may as well be an issue that will benefit from their anger, not suffer.
But above all else, what holds out hope that our island will not descend into another culture war, is our strong collective memory of the last one.
Throughout the 90s, families and communities were torn apart and lives lost because of exclusion, fear and hate.
The ferocious and needless battle over gay law reform scarred our reputation, economy and hearts in ways it's taken many years to heal.
Let's not make the same mistake again.
Rodney Croome
October 2005
Get more of Rodney …
HERE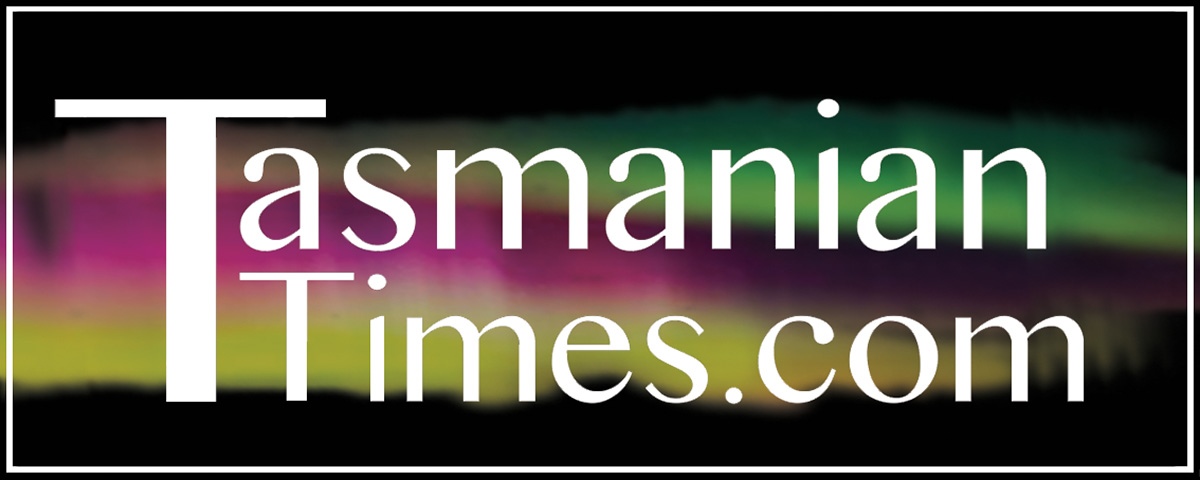 Author Credits: [show_post_categories parent="no" parentcategory="writers" show = "category" hyperlink="yes"]